RedLine Resources' Branch Celebrates 3 Months
1821 Walden Office Square #400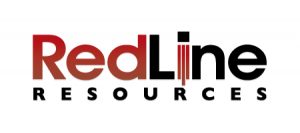 Schaumburg, Illinois 60173
FOR IMMEDIATE RELEASE
RedLine Resources' Branch Celebrates 3 Month
Working Hard and Making Success Happen
SCHAUMBURG, IL., May 26, 2017 – RedLine Resources' newest branch located in Schaumburg, Illinois celebrates their three-month anniversary today. The Division Director, Erin Raclawski, sat down for an in-person interview at the Schaumburg office. Erin touched on the successes and defining features of the new branch within the first 90 days of opening.
Raclawski's team has nearly doubled since their official opening in February. The growth has helped greatly define their culture as "fun, professional, and thorough." How exactly has Erin Raclawski translated the unique culture of RedLine Resources to a completely new branch?  Erin's internal hiring process is "the same approach she takes with her clients, beginning with reviewing their resume and experience, assessing their skills and calling their professional references."
Passion and drive are two characteristics of a RedLine employee that can define whether the person will be the right fit or not. Teamwork is another huge asset to the successfulness of the up and coming branch. In fact, the Schaumburg branch set a new RedLine Resources' record by placing a new client with an amazing candidate within one week of opening the branch!
As the recruiting industry becomes increasingly more competitive, RedLine Resources has prevailed with their commitment to quality. Erin emphasized that quality has shown to be the number one reason why clients repeatedly return to RedLine Resources to fulfill their staffing needs. Erin attributes the quarterly success to understanding their clients on a personal level which allows them to provide the best candidates within the Northwest suburbs of Chicago. RedLine's boutique size guarantees one-on-one attention and immediate care with every client.
____________________________________________________________
RedLine Resources, founded in March 2012, assists companies nationwide by providing superior, personalized recruiting services. This boutique search firm delivers the utmost customer service by matching unparalleled, qualified candidates, on a temporary or permanent basis, to their clients. The unique culture provides personal service focused on the values of integrity, responsibility and an unfailing commitment to client satisfaction. Their mission encompasses respectful and responsive services that complement the goals of their clients and the aspirations of candidates.
www.RedLineResources.com